Buggyra fought for points at virtual Slovakia Ring, Calvet remains 3rd
The best European truck racing drivers have gathered for Round 3 of the virtual championship that took place at Slovakia Ring. Téo Calvet bravely defended his 3rd place in the standings, with his team-mates Adam Lacko and Aliyyah Koloc racing as well.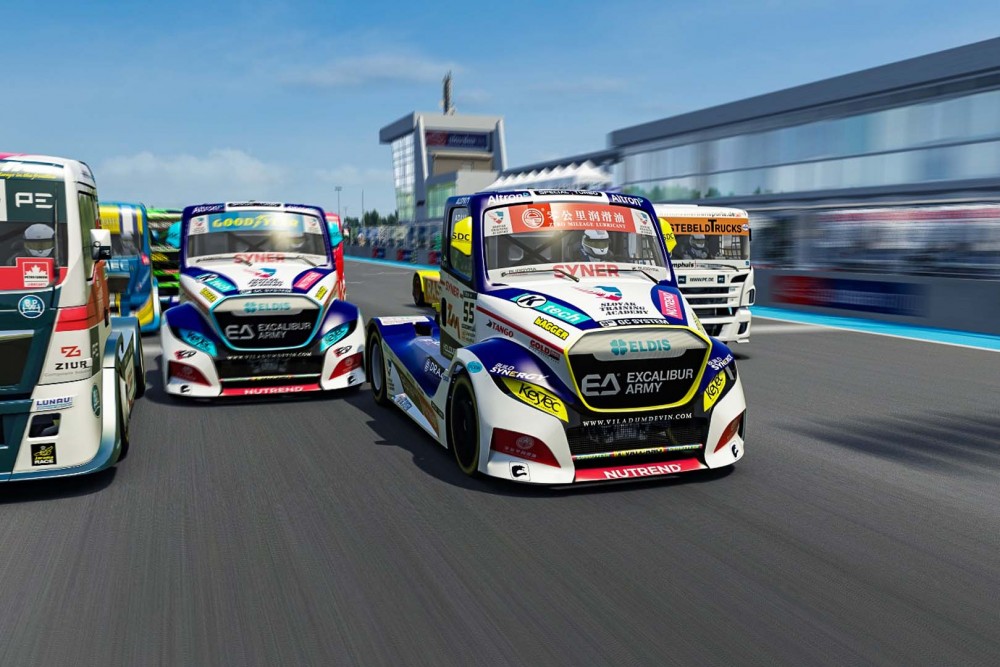 Téo Calvet, this year's new addition to Buggyra's line-up, has fought valiantly with all challenges of the 3rd round of the ETRC Digital series. "It wasn't until the right before the official practice session that I got a chance to try the virtual Slovakia Ring. It's a difficult circuit, which is why I didn't have such a good race this mean. But I felt much better in Race 2," said the French youngster who is still 3rd in the championship standings.
Just like in real life, even the virtual version of Slovakia Ring kept all its malicious parts. "It's an unpredictable circuit, full of long corners. Personally, I don't really like it, that's why even the virtual race was difficult for me and I was sliding just like on the real circuit," said the 2017 champion Adam Lacko. "Also, I'm really sad about the organisers, who decided to restart the race after a series of accidents on Lap 1, just when I was leading. In real racing, the red flag is important for safety, but I think this rule is unnecessary in the virtual racing," added Lacko.
The biggest team on the grid is also represented by a 15-year-old Aliyyah Koloc. This talented young girl is at the beginning of her racing career. "I enjoy sim racing and I see it as great preparation for real racing. While this year's race at Slovakia Ring had to be cancelled due to the COVID-19 situation, I believe that I'll use the virtual experience from here in the future races."