David Ranks Third after a Fight!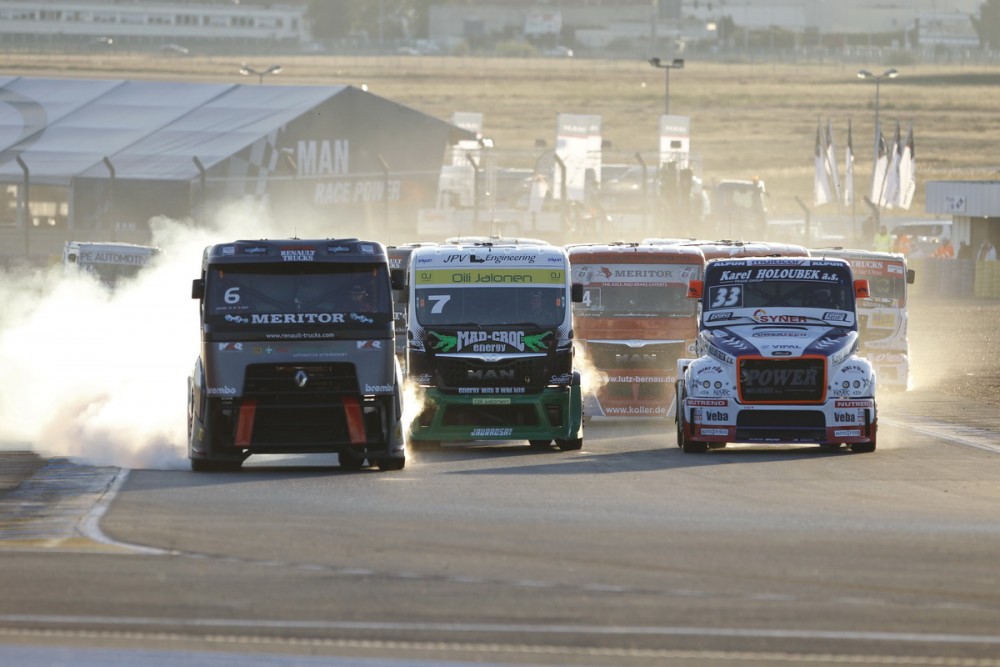 It is clear already after Saturday that David Vršecký will not leave Le Mans without a cup. He ranked third in the second race of the day and Ellen Lohr ranked seventeenth after a contact with Vojtíšek.
The start took place on a dry land and David made absolute use of it making his way to the second rank after start. Unfortunately, due to the inoperable truck of René Reinert the organizers soon suspended the race. The repeated start was not as successful for David who was overtaken by Adam Lacko. "Bösiger prepared room for Adam, slowing me and Mäkinen down a little," commented David on the beginning of the race, after which he found himself in a position not to be envied. The blocking Mäkinen in front of him, and Albacete at his back, with a strong desire to get any possible score point in his struggle for the champion title... Despite all this three laps before the finish the Roudnice trucker managed to get to the third rank. Soon another difficult rival - Norbert Kiss - appeared. The Hungarian trucker exerted incredible pressure on David, especially at the very end of the race, which Vrša successfully resisted, though. "Albacete, Kiss, a lot of adrenalin in this race, strong nerves required. I am enthusiastic about the cup," sad David after the race.