David without Cup after Successful Time Practice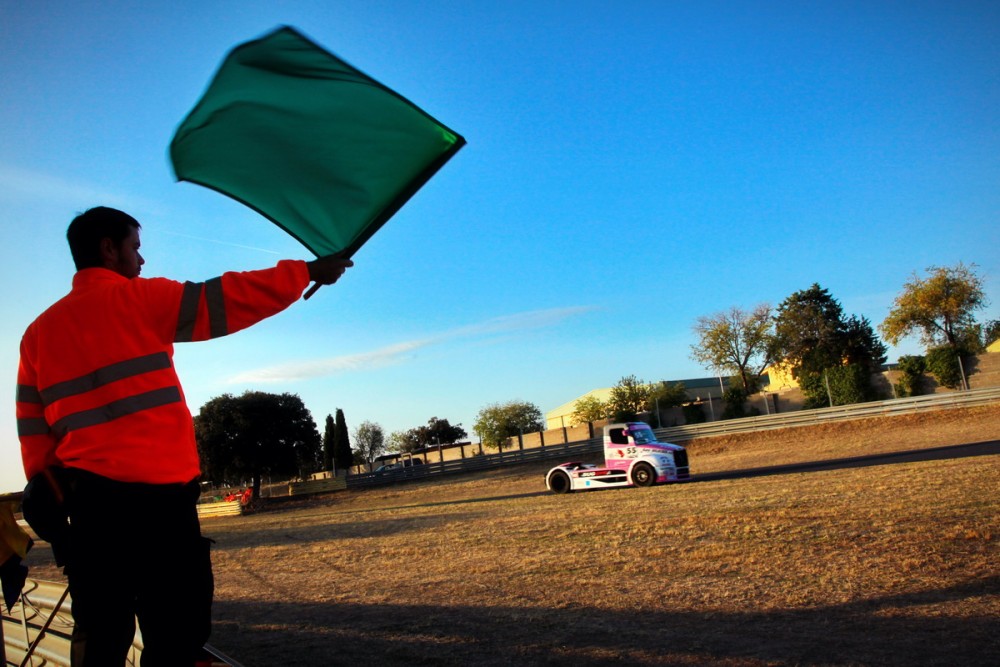 In the first Sunday race the Buggyra pilots did not contribute with any further trophy to the already big collection. Vršecký dropped behind due to the domestic pilot Albacete and Lacko ranked sixth.
The Sunday programme of the European truck racing championship drew crowds of enthusiastic spectators to the circuit since early morning. The usual warm-up was followed by time practice, which did not bring any surprise. Super pole was successful for David Vršecký, who managed the third best lap time at the very beginning of the practice. Lacko ´s quickest lap time was only enough for the sixth starting position.
The start of the first race, unlike the second race of Saturday, got along without dramatic moments. Better start than the Czech Buggyra team was presented by the pair Antonio Albacete and René Reinert, who let David and Adam drop by one rank. "My start was successful but Antonio was even better, so much better that I suspected him of a swindle. What a pity I missed the podium but there is still one more race. Towards the end of the ace my steering began to stiffen but luckily I finished the race," said Vršecký after the race.
"Now the truck did not run at all. There is not much time but we must do something about it," said the sixth ranking Lacko after the race. He only had to wait for mistakes of his rivals. But despite this he ranked second in the Spanish championship again.