Happy birthday, girls!
Sisters Aliyyah and Yasmeen Koloc celebrate their sixteenth birthday today. The crowd of well-wishers of course also includes members of the Buggyra Racing team.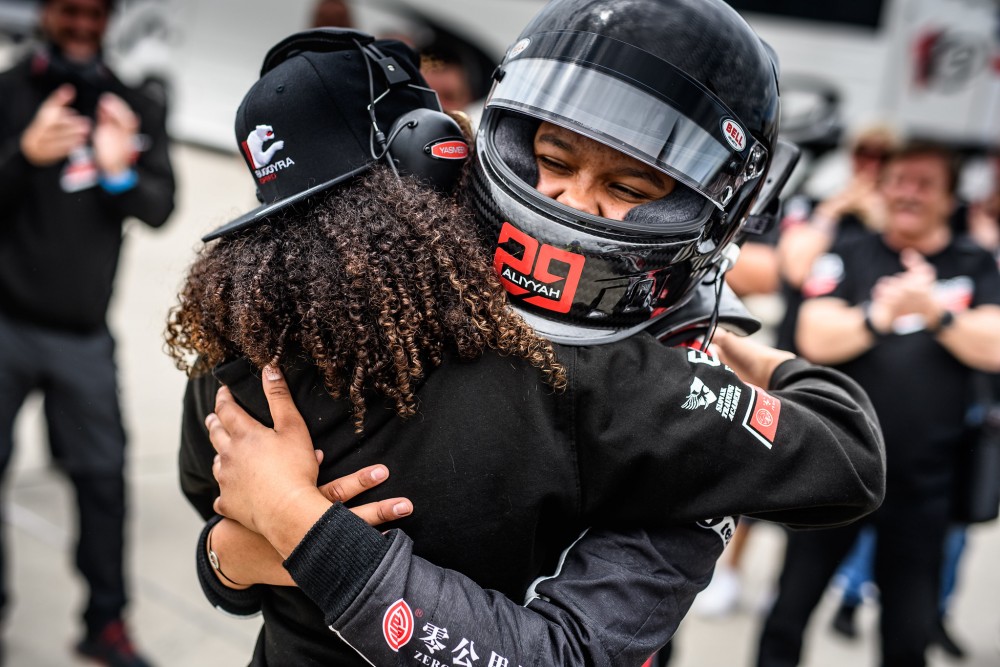 The Buggyra team owner and father of the twins in one can be clear about the future career of his quickly maturing offspring, knowing that only action will bring them happiness and maximum satisfaction. "Even though I am obviously biased, I do not know anybody achieving in motor sport as much and in such a short time as Aliyyah has," he says about his daughter who successfully attacked race truck world speed records still as fifteen-year-old last week. "Yasmeen will soon start racing in Formula 4 and in the Clio Cup racing series. At the end of the season she will test race truck. I wish both girls to continue bringing me pleasure with their achievements."
"I was in Dubai when they were born. I must say that if somebody told me then that at the age of sixteen they would both be members of the team I worked for I would have thought him a fool. I saw them as beauty models. So, happy birthday, girls, and continue bringing pleasure to your father, not to say to the whole team," was manager Jan Kalivoda´s message to the toastees.
"I try, in vain, to remember what I did at the age of sixteen. But one thing is clear to me, I certainly did not hold two world speed records and did not chase a formula at racing circuits. I do not know any original wish to pass so I will repeat what Martin and Honza have said: "Have a nice time, girls, and try to please us all. The more the better," wished David Vršecký.
Further congratulations also arrived from Adam Lacko and Téo Calvet. "I wish both girls every happiness in the world and good health, of course, and I promise them I will be happy to help with their further growth as racing pilots. Both of them are very talented and promising and I admire them for the hard way they chose to walk in life," said European World Champion 2017. "Dear Aliyyah and Yasmeen, enjoy life while you are young, for when you start racing full time, it will be no enjoyment any more. I will tell you more when you come to test our trucks," was the message sent from France with a big smile by Téo Calvet.