Macháček has moved up to 3rd, Casale called for a helicopter
The organisers marked the 7th stage of the Dakar Rally 2021 as a marathon one, which means that the crews must now go through a night without their teams, and especially mechanics. Only drivers can work on vehicles.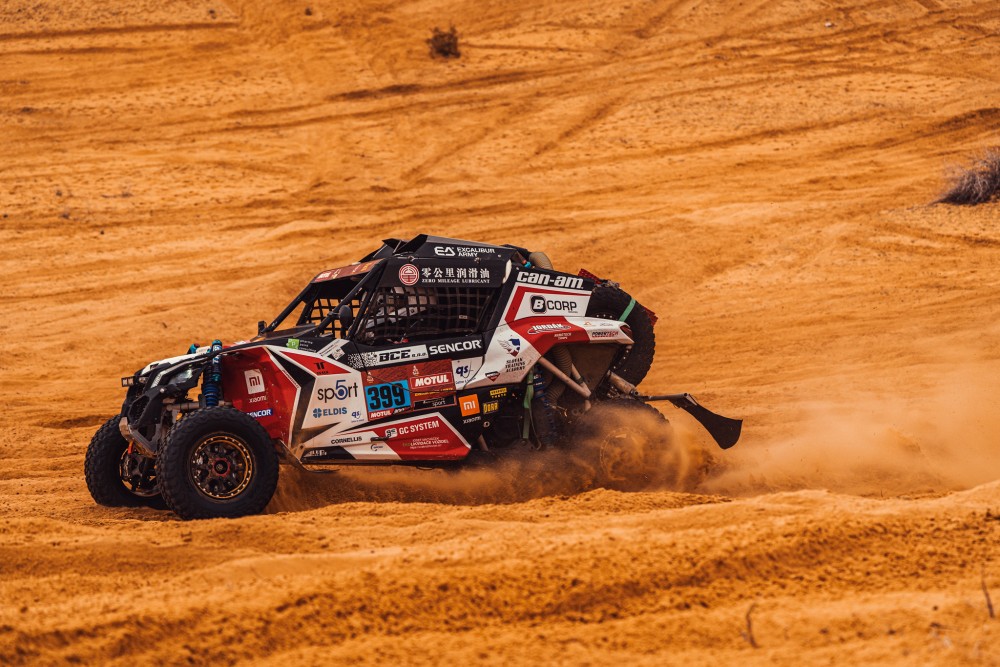 Josef Macháček took the lightweight prototype Can-Am DV21 to a 3rd place in the stage. He has now moved up to the 3rd place in the overall standings as well. "It was long and tough. There were big rocks, tracks and dunes. We're really glad to make it to the finish after we saw Tomáš Enge working on a puncture. Everybody had plenty of issues. We didn't have a single puncture and we can continue tomorrow," said the Dakar veteran.
On the other hand, Tomáš Enge had to deal with some issues. "We weren't lucky today. We lost 3 tyres due to the rocks, and one half-axle, so a bad day in general. But we're in the finish, and that's what matters. So, hopefully, we can put together the vehicle for tomorrow," said the Czech driver, who lost one and a half hour today.
The Tatra Buggyra Racing drivers had no issues in today's stage, but they also focused on saving the trucks as much as possible for Monday's stage. "There were no big problems today, only when driving up on higher hills. But other than that, it was fine. The stage was long and jumpy. I'm glad that we've made it here and we'll do all the necessary service. We're going to prepare the vehicle for tomorrow, and we'll keep going," said Martin Šoltys who is currently 10th in the overall standings.
Ignacio Casale is just one place above him. Today, he stopped for an accident and because of that, he has been given a time deduction. "It all started well. The conditions were perfect, and everything was going well. But we had to stop at one buggy that had a nasty crash on 120th kilometre. We called for a helicopter; it was really serious. We're glad to be in the finish and we'll continue tomorrow," said the 3-time Dakar winner in a quad bike category.
The 8th stage will be 709 kilometres long, out of which 375 will be timed. The organisers are promising it is going to lead through the most majestic landscape of Saudi Arabia. That is also a warning for the navigators, who should not get carried away by it and follow the roadbook closely.